Inventory of (bio)chemicals
The purpose of the registration of chemical and biological compounds is twofold:
to know which substances are "in house" and where they are located, saving quests and duplicate orders
to be accountable to bodies such as environmental inspection, fire department, labour inspection, customs and security agencies on the nature, quantity and use of existing (risk) substances.
By a live link with Chemwatch, properties of substances can be displayed directly in the Inventory Module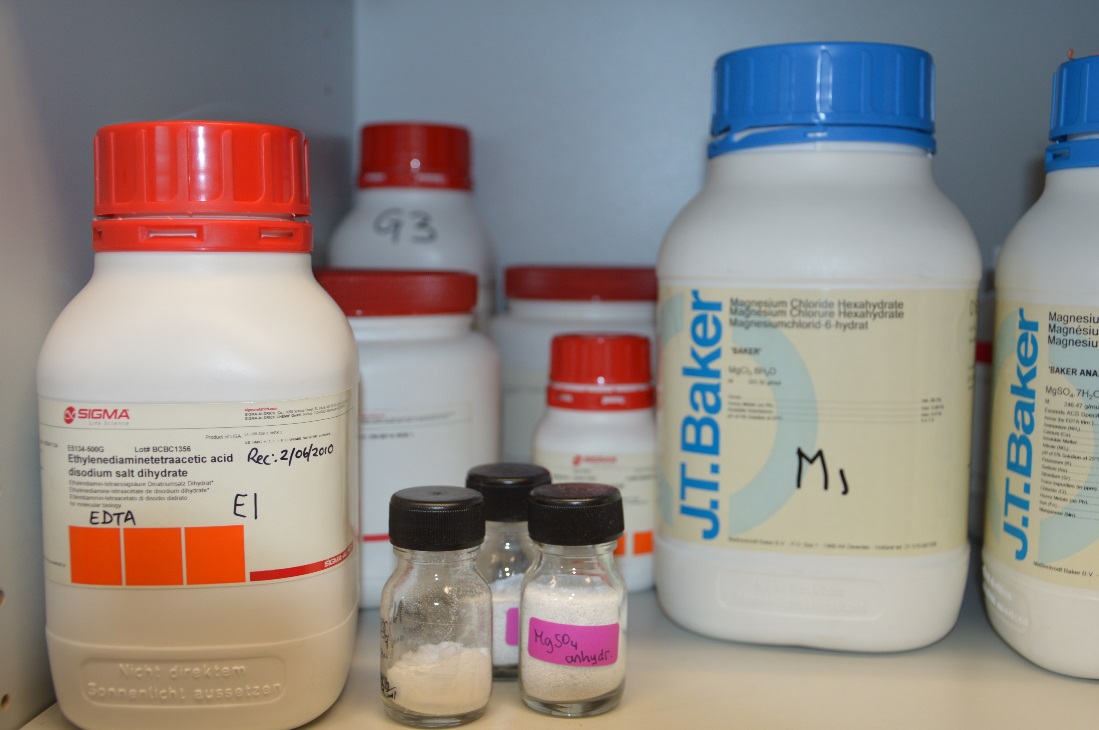 (hazards, precautionary measures, mini-MSDS, ADR class, CMR properties et cetera). Also, with a simple "click", selections are made and totals are calculated for certain categories of substances. This simplifies the reporting obligations to outside agencies significantly.
On door signs (see Area-Risks Classification) the amount of hazardous substances per ADR class is displayed, retrieved from the database.
The Inventory module is further linked to the OHS&E Map (registration of organisational units, persons, roles) to provide personalised permissions. Newly purchased substances enter the Inventory via the linked Web Order form and are labelled with a unique barcode. Empty bottles leave the system by scanning-out the barcodes. In this way the inventory is always up-to-date.
 
Functionality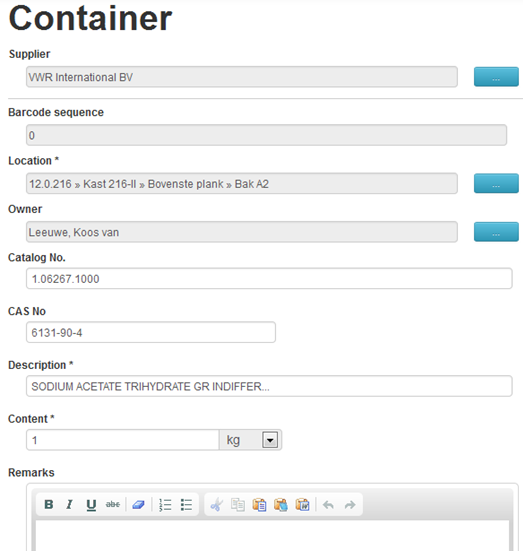 Create first time inventory by scanning supplier's barcodes, linked to a supplier's integrated catalogue
Link container to location: cabinet – shelf – bin
Print Lab Servant barcodes to uniquely identify each container and its location and owner
Scan containers to new owner or (temporary) location
Scan empty bottles to remove them from the inventory
Alert at low level of stock and re-order compounds with just a few clicks
Print standard overviews for compliance management towards external authorities