The web order form is linked to the web catalogue of preferred suppliers via OCI. A shopping cart, assembled in the web catalogue, is transferred to the order form where data of the orderer (budget no., place of delivery) are added and safety information of the items to order is retrieved from Chemwatch. After approval by a supervisor the order is transferred to the corporate purchasing system for e-ordering and e-invoicing.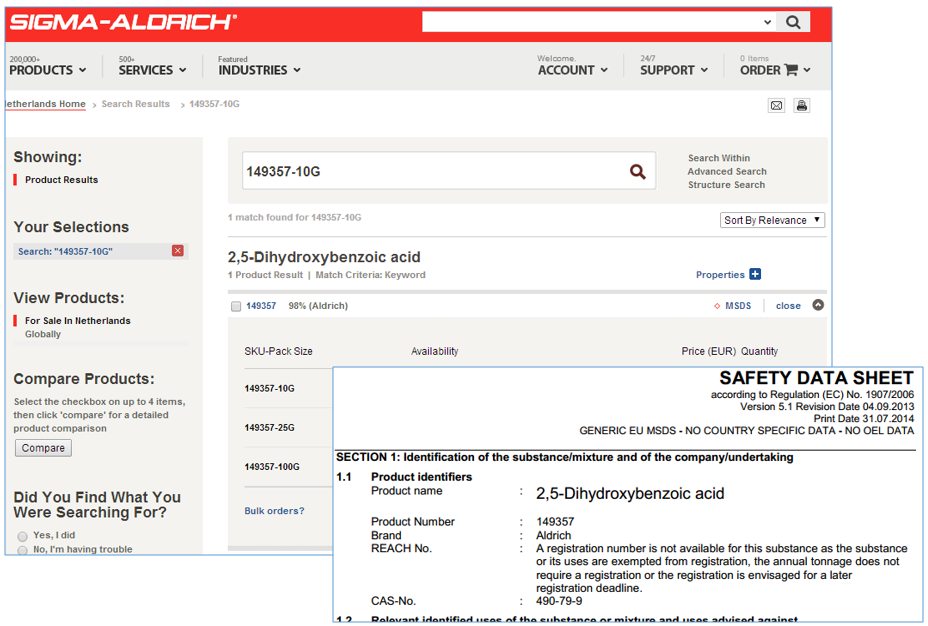 Suppliers who don't have a web catalogue (yet) can provide a download catalogue which is integrated in the Lab Servant and offers (almost) the same functionality as a web catalogue. For other suppliers an open web order form is available to define items to order with their product no., description, price and number to order.
Safety information is displayed via a web service with Chemwatch based on CAS no. as retrieved from a supplier's catalogue. Hazard bars, mini MSDS, ADR class and CMR related H phrases are shown. In this way the researcher can make a trade-off already during the ordering process with regard to the safety issues of the substance to order. Based on that assessment the researcher can still decide to order an alternative substance, e.g. in the case of CMR substances for which the use is discouraged.
The information from the web order form is fed directly into the Inventory module.
The order form has an associated workflow which ensures that the order is routed along those responsible for safety and budget.
Functionality
Shop in web catalogue or integrated catalogue and transfer shopping cart to order form
Consult safety information as supplied by Chemwatch and decide accordingly
Provide delivery location and budget no. as known in ERP system
Start workflow to supervisor if applicable
Track & trace order processing
Consult processed orders and inventory of delivered goods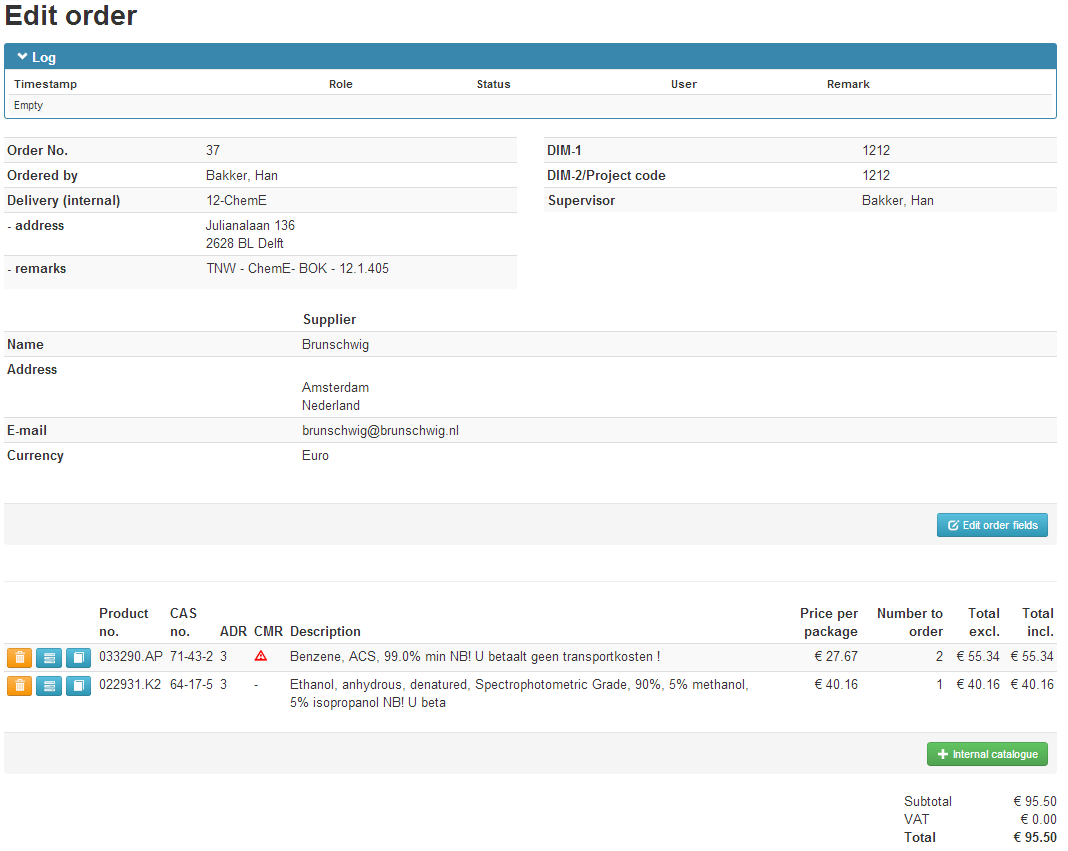 logging and track & trace of order: