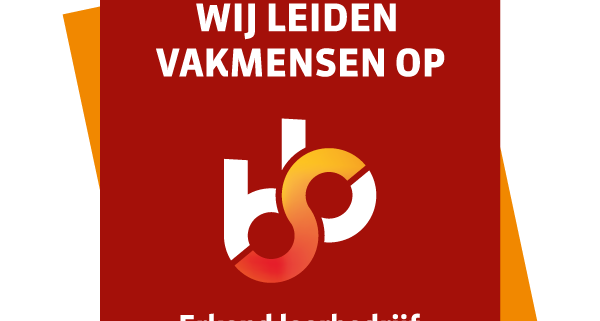 Lab Servant is trots om aan te kondigen dat we recentelijk erkend zijn als leerbedrijf. Dit betekent dat we nu in staat zijn om jonge mensen de kans te geven om bij ons te leren en te werken terwijl ze een opleiding volgen.
Als erkend leerbedrijf bieden we praktijkgerichte opleidingen aan in samenwerking met opleidingsinstituten. We werken samen met deze instituten om onze leerlingen te voorzien van de juiste kennis en vaardigheden die nodig zijn om succesvol te zijn in onze branche.
We zijn ervan overtuigd dat het aannemen van leerlingen en het bieden van praktijkgerichte opleidingen een win-winsituatie is voor zowel ons bedrijf als voor de leerlingen. Door de leerlingen te betrekken bij het dagelijkse werk en ze te laten werken aan projecten, krijgen ze de kans om hun vaardigheden in de praktijk te oefenen en te verfijnen. Dit zorgt ervoor dat ze beter voorbereid zijn op hun toekomstige carrière.
Bovendien biedt het aannemen van leerlingen ons de kans om jonge talenten te werven en op te leiden volgens onze eigen standaarden en werkwijzen. Dit is niet alleen goed voor ons bedrijf, maar ook voor de leerlingen zelf, die de kans krijgen om te werken in een professionele omgeving en te leren van ervaren professionals.
We zijn er trots op dat we nu een erkend leerbedrijf zijn en kijken ernaar uit om onze leerlingen te begeleiden tijdens hun opleiding en carrière. Als u geïnteresseerd bent in het volgen van een opleiding bij ons bedrijf, neem dan gerust contact met ons op voor meer informatie.
---
Lab Servant is proud to announce that we have recently been recognized as a training company. This means that we are now in a position to give young people the opportunity to learn and work with us while undergoing training.
As a recognized training company, we offer practice-oriented training in collaboration with training institutes. We partner with these institutions to provide our students with the right knowledge and skills needed to be successful in our industry.
We are convinced that taking on apprentices and providing hands-on training is a win-win situation for both our company and the apprentices. By involving the students in the daily work and working on projects, they have the opportunity to practice and refine their skills on the job. This ensures that they are better prepared for their future career.
In addition, taking on apprentices gives us the opportunity to recruit and train young talents according to our own standards and practices. This is not only good for our company, but also for the students themselves, who get the chance to work in a professional environment and learn from experienced professionals.
We are proud to be a recognized training company and look forward to guiding our students through their education and career. If you are interested in training with our company, please feel free to contact us for more information.
https://labservant.nl/wp-content/uploads/2022/12/sbb-beeldmerk.png
600
600
Administrative Labservant
/wp-content/uploads/2018/06/Lab-servant-logo-400-1-300x92.png
Administrative Labservant
2022-12-22 13:05:00
2023-05-10 09:50:12
Lab Servant als 'erkend leerbedrijf'